Go Ye Into
All the World ...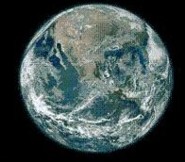 Earth from Space.
Welcome to the website of The Believer's Newsletter,NZ.
On this page you will find mission / trip reports to various places around the world. There is also hints for Evangelism in the 21st Century. We would welcome contributions from any brother or sister to help further the Gospel of Jesus Christ.
Christian Blessings
Charles Wilson - Editor.
and The Committee,BNL Ministries.
Picture Gallery of Recent Trips
Thoughts on Evangelism
Mission Trip Reports.
Uganda /Kenya
Vanuatu.
Others.
21st Century Evangelism.
21st Century Evangelism

Jesus said "Go ye into all the world and peach the Gospel..." Not all of us can do that. However those of us that have computers, can use them for the glory of God by sharing with others the Good News, of the Gospel.

This could be as simple as telling your "friends" on Facebook (for example) "hey guys, we had a great meeting today at church. You are all welcome to come along to ..." ...more... David Shearer
The Webmaster's Cat.

The Webmaster's cat.

The Webmaster's Cat
Rosa's Story...

I am a pedigree Chocolate-Point Birman cat. That means the coloring of my face, ears, paws and tail are a chocolate color. My master has sent my picture all over the world ( I am now a celebrity cat ). He has done this as a way of a conversation starter, while talking to people on "chat" about the Gospel. I am really only interested in Food or Sleeping, but the Word say's "Let everything that has breath 'Praise the Lord'" so that includes me.

One day my master was very busy, (coding this website) I was outside playing. I like examining things, by chewing them. I ate something I shouldn't have, and I got a very bad case of indigestion. I didn't eat for three days, my tummy was so sore. My master was going to take me to the Vet, (a hard thing to do on New Years day) and in exasperation he got down on his knees beside me and prayed. The next morning I was feeling much better and had a normal bowel movement.

I know that "His eye is on the sparrow... So I know he watches me". Thank you Jesus. God bless you.

Rosa

Webmaster's comment: Rosa doesn't know the saying... Dogs have Masters... but Cats have Slaves.
Quote...
Preachers, good men, fine men, preach denominational doctrine presuming that's all that's required. And when this Bible says, "Whosoever shall take one word out of it, or add one word to it, the same will be taken out of the Book of Life for him." Saying "You don't need the Holy Spirit today. That was for a day gone by." Why? They can't teach anything different. If they are, they're excommunicated. They say there's no such a thing as healing, the Holy Spirit was only give to the apostles.Now, they get that because they're taught that in their school, presuming that that's right. But it's wrong. Heavens and earth will pass away, but God's Word will not. And He said, "Let every man's word be a lie and Mine the truth," but they presume that that's all right.

William Branham - Presuming 62-0610M P:52
The Scripture Saith...
And he said unto them, Go ye into all the world, and preach the gospel to every creature.

He that believeth and is baptized shall be saved; but he that believeth not shall be damned.

And these signs shall follow them that believe; In my name shall they cast out devils; they shall speak with new tongues;

They shall take up serpents; and if they drink any deadly thing, it shall not hurt them; they shall lay hands on the sick, and they shall recover.

Mark 16:15-18
Click on an image to download the fullsize picture.
Listen to NZ Services